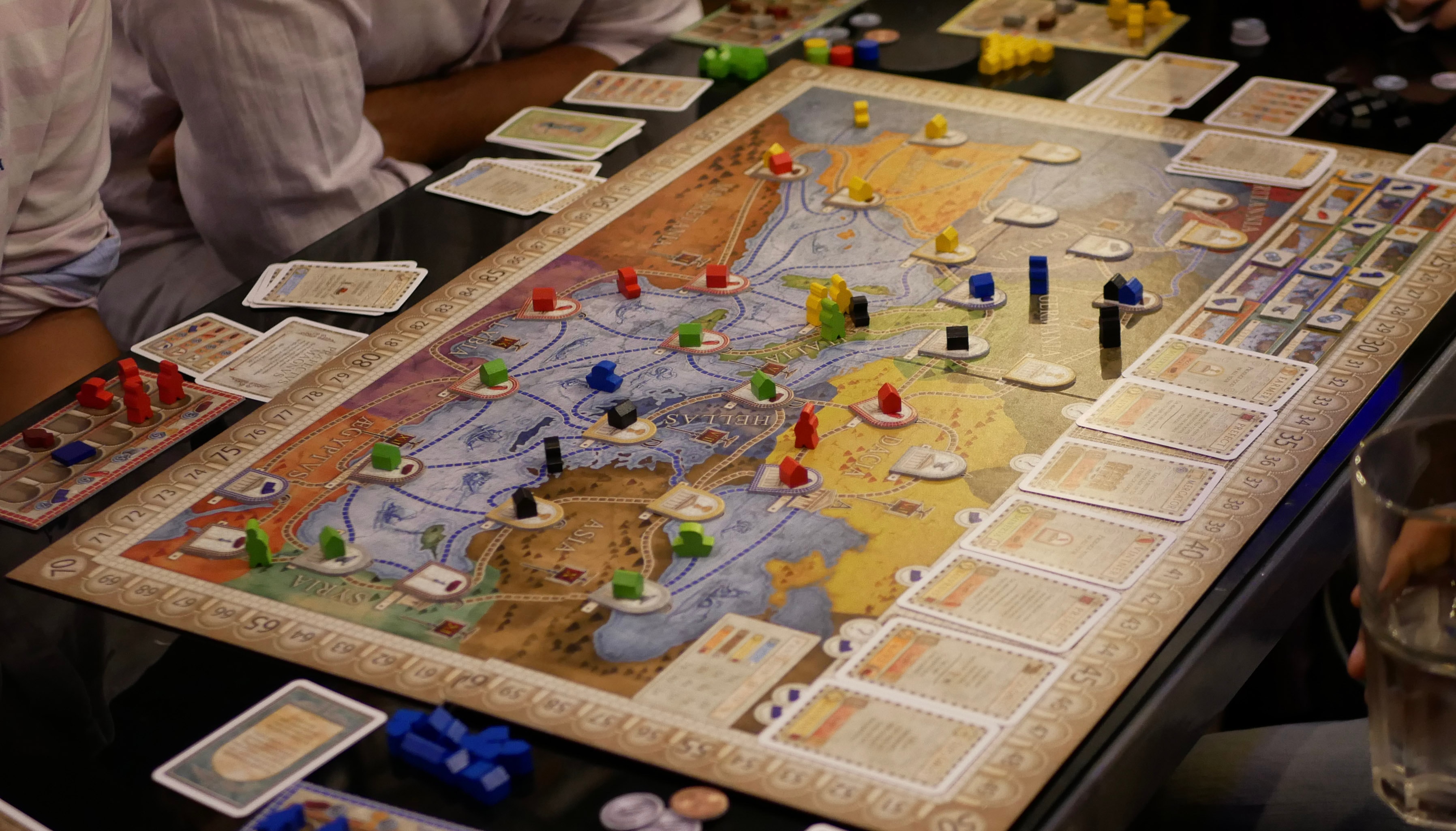 We're so excited to tell you about your opportunities to socialize with and get to know other attendees, speakers, organizers, and sponsors!
Board Game Night
When: 8:00-10:00 pm, Tuesday, October 17
Where: Junior Ballroom
What: Get together with other Djangonauts for board games and camaraderie. We'll have some games on hand, but feel free to bring your favorites! Talk to Ken Whitesell if you have questions.
Would you like to organize some hybrid gaming? Please do! Ken has graciously offered to organize board game night again, and we can't thank him enough for his continued support of DCUS.